blood drum spirit explores the art of jazz in its myriad branches, incorporating complex rhythmic, timbral, melodic, and harmonic structures into radical new works, arrangements of jazz classics, and songs and rhythms from West Africa, India, Native America, the Philippines, China, and around the globe. 
Since their founding in 1991, the ensemble has released three double CDs, blood drum spirit (2004), live in china (2008), and time changes (2019), as well as the award-winning film We Are One (2017). They have appeared at numerous international festivals, including the Midi Festival in Beijing, CCP Philippines Jazz Festival, Chale Wote festival in Ghana, and, closer to home, at such venues as Yoshi's (Oakland, CA), New School University Jazz, World Music Institute, and the Stone (all in NYC), Hartford's Real Art Ways, and Boston/Cambridge's Multicultural Arts Center and River Festival. The quartet has performed and worked with students in numerous institutions and universities across the US and abroad, including St. Michael's College, UMass, Middlebury College, the China Conservatory, the University of Ghana, the SALT Youth Camp in Trinidad, and the University of the Philippines. In 2017 the group toured Ghana for the second time, sponsored by the U. S. State Department.
Dr. hartigan appears on recordings by Fred Ho, Rudresh Mahanthappa, and many others. Wes Brown toured the world with Earl 'Fatha' Hines. Art Hirahara leads his trio and has recorded with Akira Tana and Don Braden. David Bindman co-founded the Brooklyn Sax Quartet, leads his sextet, and has performed with Wadada Leo Smith and Anthony Braxton.
blood drum spirit draws on the spirits of ancestors, on traditions passed along by teachers, and on members' experiences across jazz's eras and genres. The group's name describes its mission: blood, the heart and connection humanity shares through the ancestors; drum, the metaphorical heartbeat/rhythm felt by all musicians, physical/psychological existence of the universe, and all people ('if you can walk, you can dance…' an African proverb); and spirit, transcendence toward something larger than ourselves.
about the band members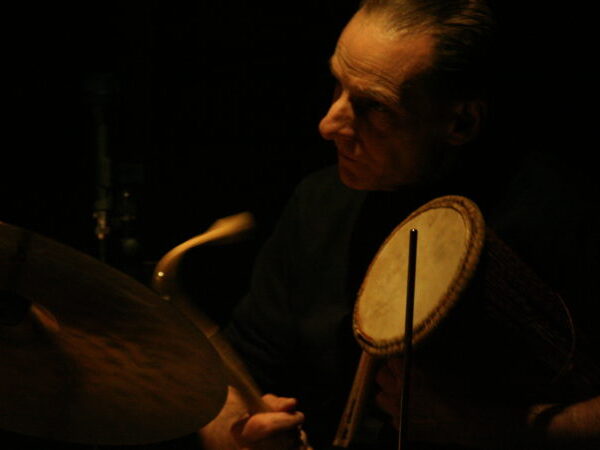 royal hartigan learned to tap dance at age 3 and play piano and drums at 7. Exposed to music through his mother and uncle, who were dancers, royal has developed a unique approach to the drums, playing multiple layers of sound simultaneously, and incorporating a disciplined study and force from West African rhythms, South Indian time cycles, and other global traditions. He has performed with Clifford Jarvis, Bill Barron, Kenny Barron, Avery Sharpe, and Clyde Criner, and toured and recorded with Baomi Butts, Talking Drums, Fred Ho's Afro-Asian ensembles, David Bindman, Hitomi Tono'ka, Paul Austerlitz, Hafez Modirzadeh, and Rudresh Mahanthappa, among others. 
His double CDs as a leader include blood drum spirit (1997), ancestors (2008); blood drum spirit live in china (2008); and time changes (2019).
royal's publications include Blood Drum Spirit, Drum Languages of West Africa, African America, Native America, Central Java, and South India, West African Rhythms for Drumset, Dancing on the Time, West African Eʋe Rhythms for Drumset, and an upcoming work on West African philosophy, tonal drum expression, and jazz drumset, all with CD/DVD. royal has played on over fifty recordings and is the recipient of numerous international awards, including Asian Cultural Council (2009) and Fulbright awards for study in the Philippines and Ghana (2006, 2014-15). He is currently a Fulbright Senior Scholar.
Wes Brown is a bassist, flutist, pianist, composer, drummer, and dancer who has played with artists from three different centuries. He has toured the world with many groups, including the legendary pianist Earl 'Fatha' Hines, Anthony Davis, Bill Barron, Ed Blackwell, Talking Drums, Anthony Braxton, and the Black Rebels reggae ensemble. His musical experience includes Jazz, Afro-pop, highlife, reggae, blues, and gospel styles. Wes has appeared on dozens of recordings with various artists, and for years taught bass and directed the Gospel Choir at the University of Massachusetts Dartmouth. 
Art Hirahara is a pianist active in New York and around the world. Coming out of the fertile Asian American creative music community in San Francisco, he tours frequently in Japan with Akira Tana, and internationally with others, including his 1996 work as a U.S. Information Agency Jazz Ambassador in Qatar, Yemen, Pakistan, Nepal, Sri Lanka, Oman, Kuwait and Saudi Arabia. Art's ensembles have released five recordings, Edge of This Earth (2000), Noble Path (2011), Libations and Meditations (2015), Central Line (2016), and Sunward Bound (2018). He has worked with Rufus Reid, Wadada Leo Smith, Hafez Modirzadeh, Anthony Brown and the Asian American Orchestra, E.W. Wainwright, San Jose Taiko, among many others.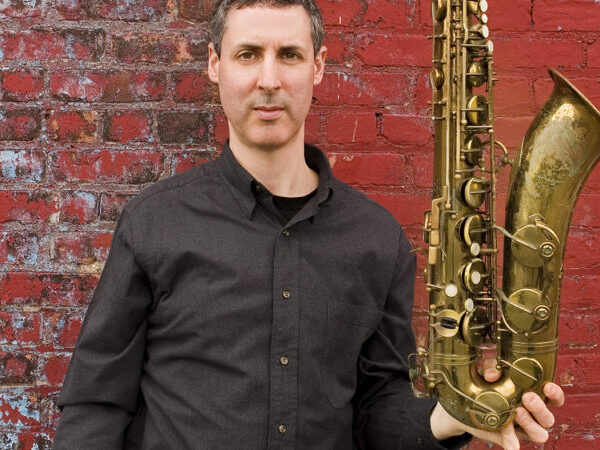 David Bindman is a saxophonist, composer, and bandleader living in Brooklyn, NY. He creates works that draw from across the jazz and new music spectrums and incorporate elements from West Africa, India and around the globe. David co-led the Brooklyn Sax Quartet with Fred Ho for a decade. He has collaborated on multi-media works with Tyrone Henderson, Quimetta Perle and Malin Abrahamsson, and performed and recorded with Juba, Talking Drums, Wadada Leo Smith, Anthony Braxton, Kevin Norton, Ehran Elisha, and Adam Lane, among others. David has released two critically acclaimed CDs by his sextet, Sunset Park Polyphony and Ten Billion Versions of Reality.